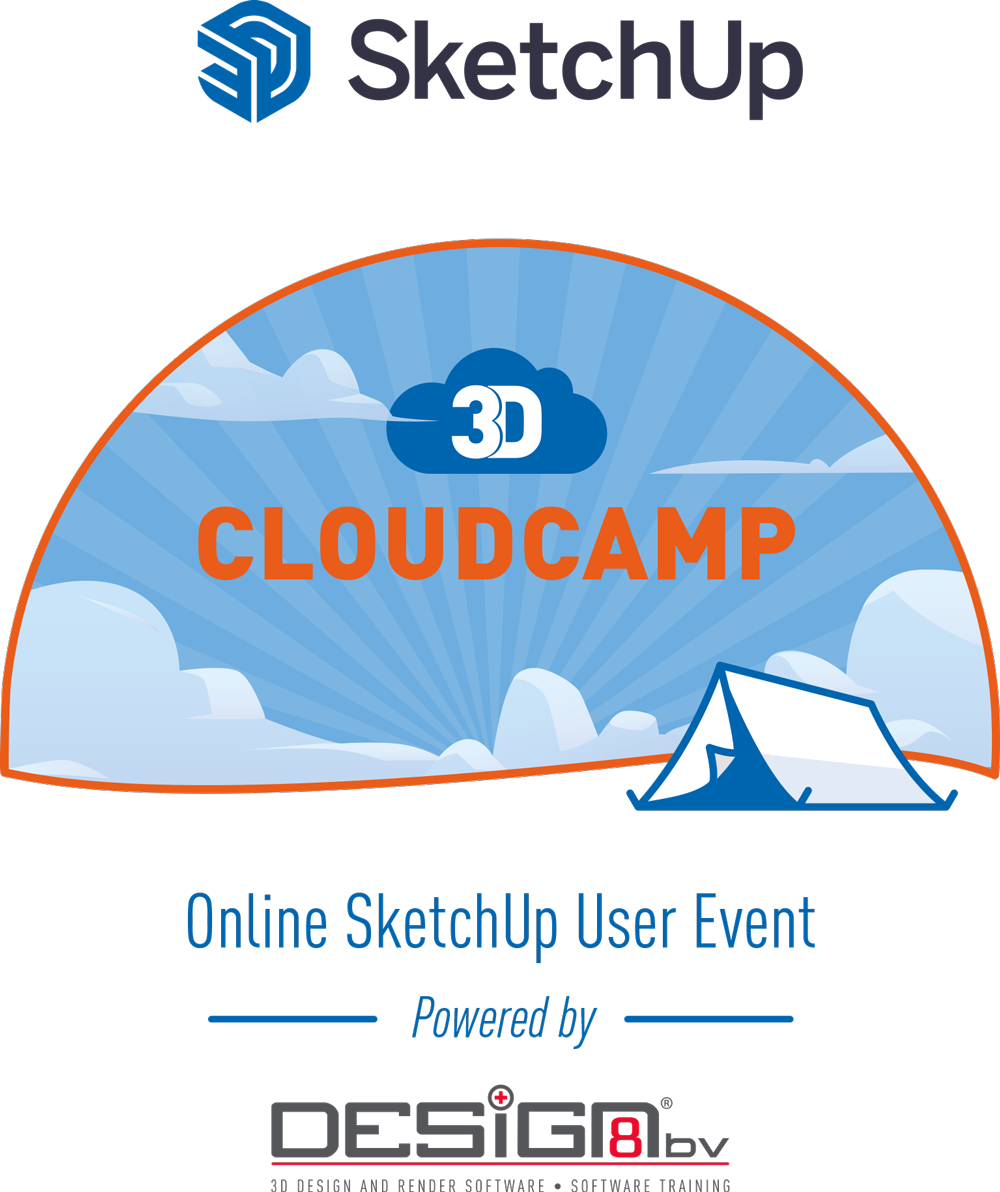 3D Cloudcamp 2021 has ended. Did you miss this event? Each week we will post a new recording of one of the sessions, presentations or items on this page!

On Wednesday 21 and Thursday 22 April 2021, the time had come. That's when the first SketchUp 3D Cloudcamp took place: an online live event from the Shapes Experience Center with inspiring sessions about SketchUp in various industries!

During a Live Online format, viewers could follow informative sessions on SketchUp workflows for interior design, visualization, architecture and BIM. They also learned all about additional features, such as Rendering and Virtual Reality. In short, two mornings full of viewing pleasure with the best of SketchUp and more!
 

3D Cloudcamp has been recorded at the Shapes Experience Center in Nieuwegein, home of our partner Shapes. With international brands, independent suppliers and special production companies under one roof, Shapes bring together PANELS, WALLS, FLOORS and PLATE MATERIALS. Begin your search for suitable materials, colours and structures in the Shapes Experience Center. Get inspired by Shapes made and prefab possibilities to give your project a unique identity. For technical support during the design or realization phase - for example, when it comes to acoustics - you can use the Shapes Oracle.