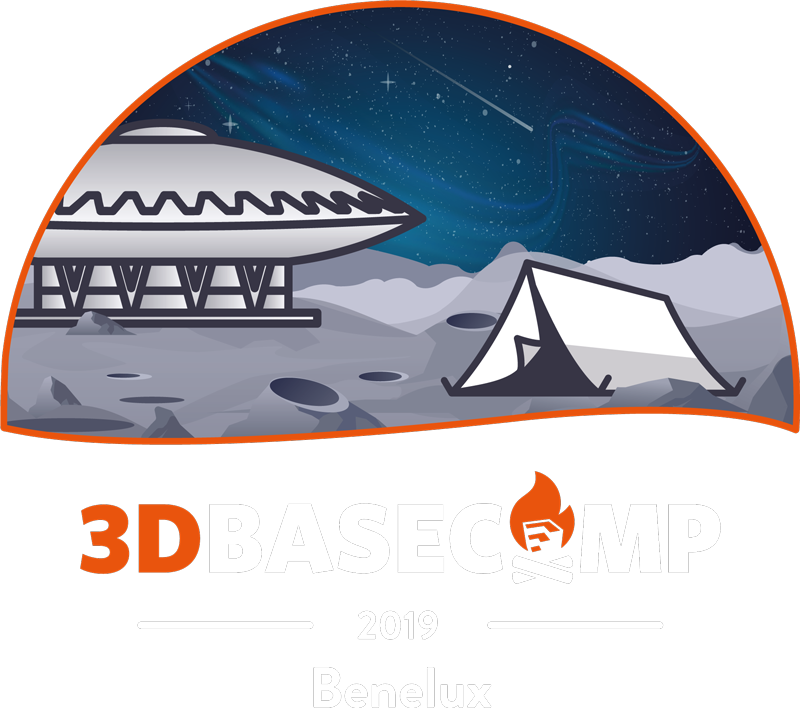 3D Basecamp Benelux 2019 has ended. We are currently busy planning to organize a new 3D Basecamp somewhere in 2021. Watch this space for more information about 3D Basecamp Benelux 2021 or sign up to the 3D Basecamp mailing list.
A look back at the 2019 edition
The Program for the 2019 Edition
The Evoluon is one of the most iconic buildings in the Netherlands. The 'concrete ufo' was built by Philips in the '60's as a permanent exhibition space and has become a multifunctional venue for events, congresses and meetings in the years after. Frits Philips's (Philips president from 1961 to 1971 and initiator of the Evoluon) goal with Evoluon fits the idea of the 3D Basecamp: "It would be great if the Evoluon became a place where people share and exchange their knowledge, experience, enthusiasm and inspiration in a way that pays off on multiple fronts."