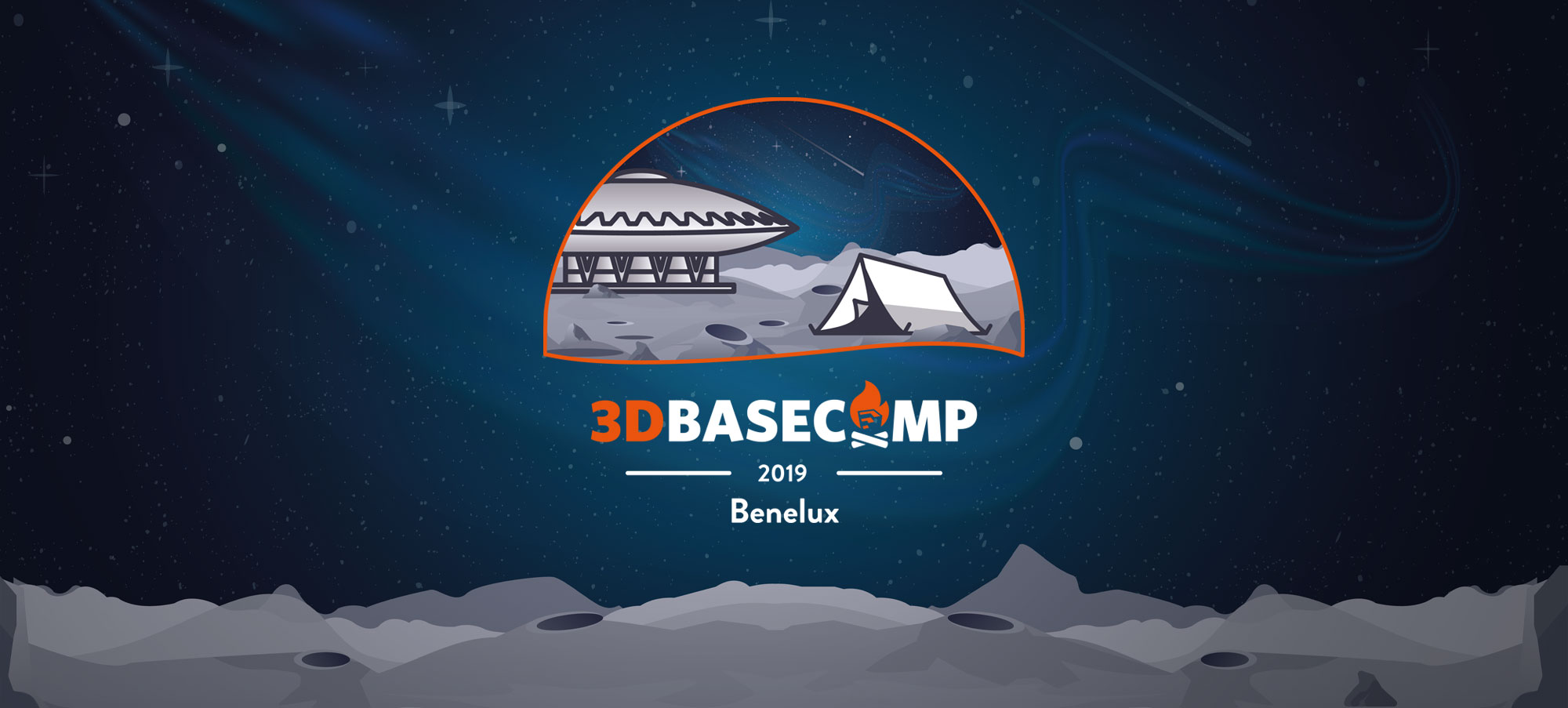 Save the Dates!
3D Basecamp Benelux will take place on Thursday December 12, 2019 and Friday December 13, 2019 at the Evoluon in Eindhoven (NL).
Programme - December 12 & 13, 2019
During the 3D Basecamp Benelux you can follow an extensive program of instructive Workshops (day 1) and Keynotes (day 2).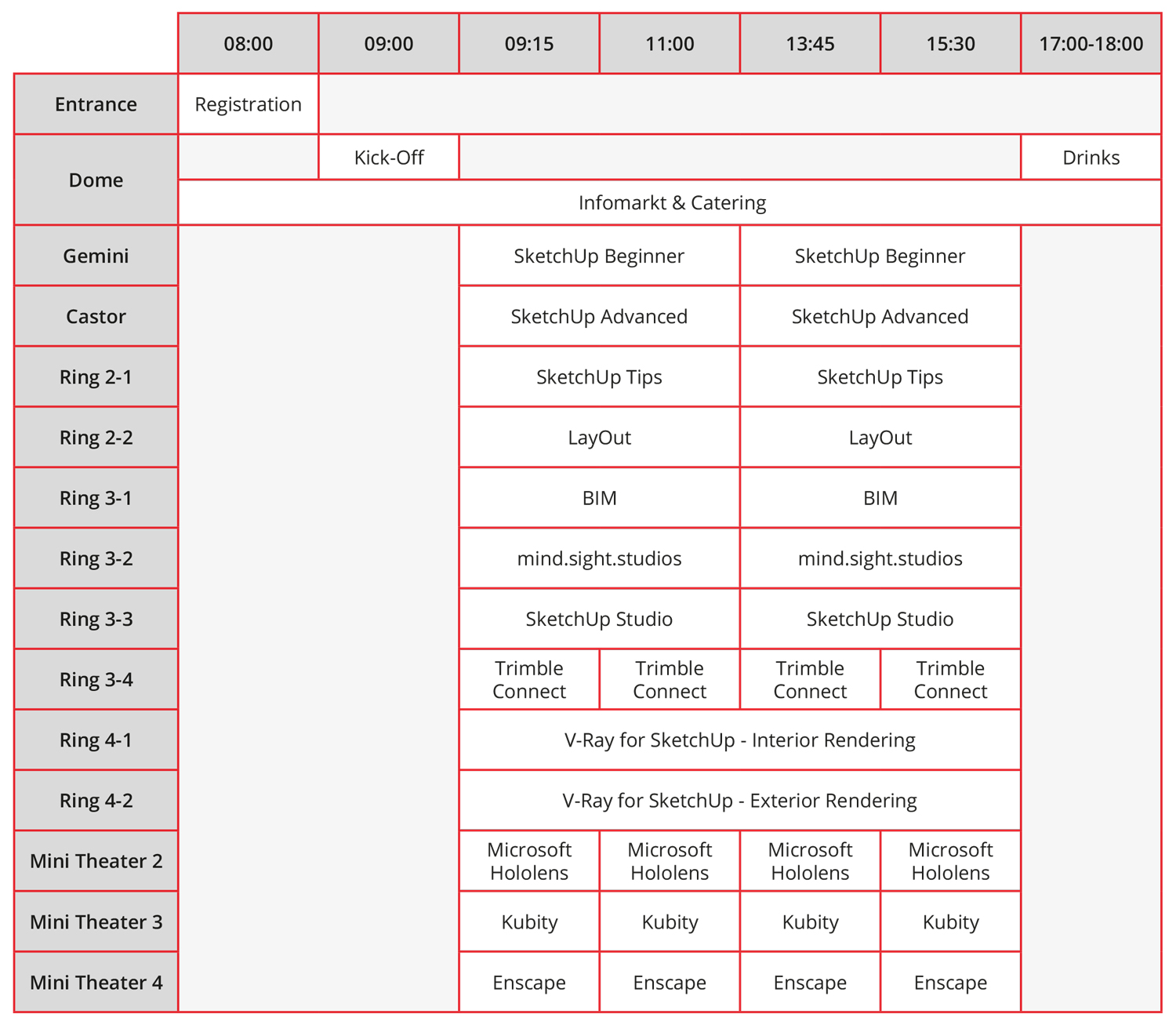 During day 1 - workshops the coffee breaks take place between 10:45-11:30 and 15:00-15:45 (max. 20 minutes per workshop).
Lunch break is between 12:30-13:45.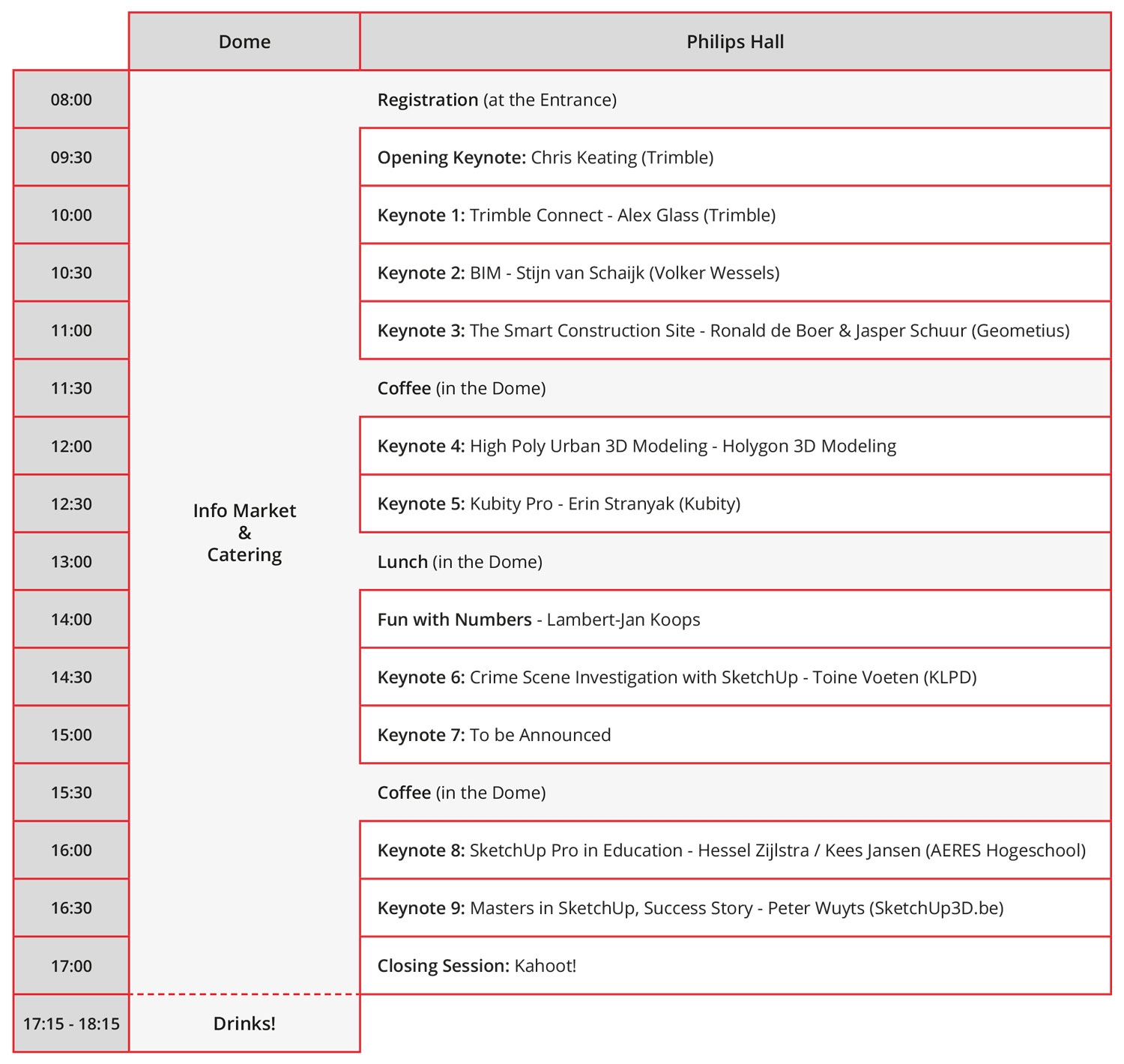 The Evoluon is one of the most iconic buildings in the Netherlands. The 'concrete ufo' was built by Philips in the '60's as a permanent exhibition space and has become a multifunctional venue for events, congresses and meetings in the years after. Frits Philips's (Philips president from 1961 to 1971 and initiator of the Evoluon) goal with Evoluon fits the idea of the 3D Basecamp: "It would be great if the Evoluon became a place where people share and exchange their knowledge, experience, enthusiasm and inspiration in a way that pays off on multiple fronts."